2022 Genesis G70 vs. BMW 5 Series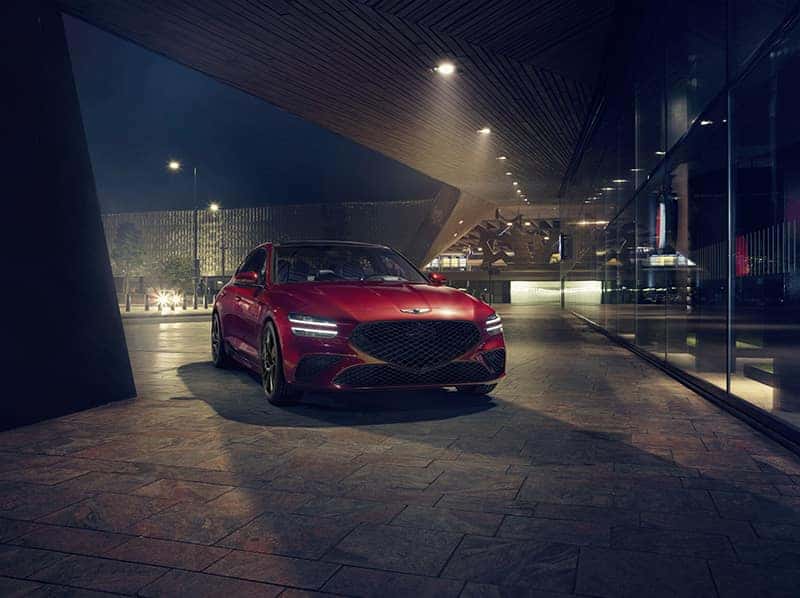 When choosing a luxury sedan, a common matchup is the 2022 Genesis G70 vs. BMW 5 Series. Both of these vehicles offer a robust yet comfortable driving experience, equipped with all of the latest features. But which will come out on top? Let's find out.
Performance
Both luxury sedans are equipped with identical engines. The 2022 Genesis G70 and BMW 5 Series run on a 2-liter turbocharged inline four-cylinder engine with rear wheel drive. The Genesis G70 derives more power from this set-up, making 252 horsepower while the BMW 5 series makes only 248 horsepower.
Value
While both considered within the luxury class, the BMW 5 Series carries a much heftier price tag. The MSRP for the 2022 Genesis G70 begins at $37,775 for these elegant Genesis cars. Meanwhile, the starting price for the BMW 5 Series is significantly higher at an MSRP of $54,200.
Size
One of the most noticeable differences between the 2022 Genesis G70 and the 2022 BMW 5 Series debate is size. The BMW 5 Series is considered a midsize luxury sedan. However, the Genesis G70 falls into the small luxury sedan category.
The 2022 Genesis G70 measures about 10 inches shorter in length and three inches shorter in height than the BMW 5 Series. Even though the Genesis car is smaller, it packs more power into a sleek and luxurious package, and its cozy interior is still roomy enough to fit five comfortably.
Standard Features
The 2022 Genesis G70 offers an impressive array of standard features. Convenient perks abound within, including a hands-free liftgate, remote engine start, and heated front seats. All of these come at no extra cost to you.
While this vehicle provides a powerful and thrilling ride, it is also safe. Innovative safety features like adaptive cruise control, lane departure warning, and cross-traffic alert are standard on the 2022 Genesis G70. Unfortunately, all of these features are optional on the BMW 5 Series.
Genesis of Kearny Mesa is here to match you with the luxury vehicle you have been looking for. Explore exclusive Genesis lease and financing deals on our website or visit us at our San Diego Genesis dealership to take a 2022 Genesis G70 for a test drive.