Buying Vs. Leasing A Genesis G70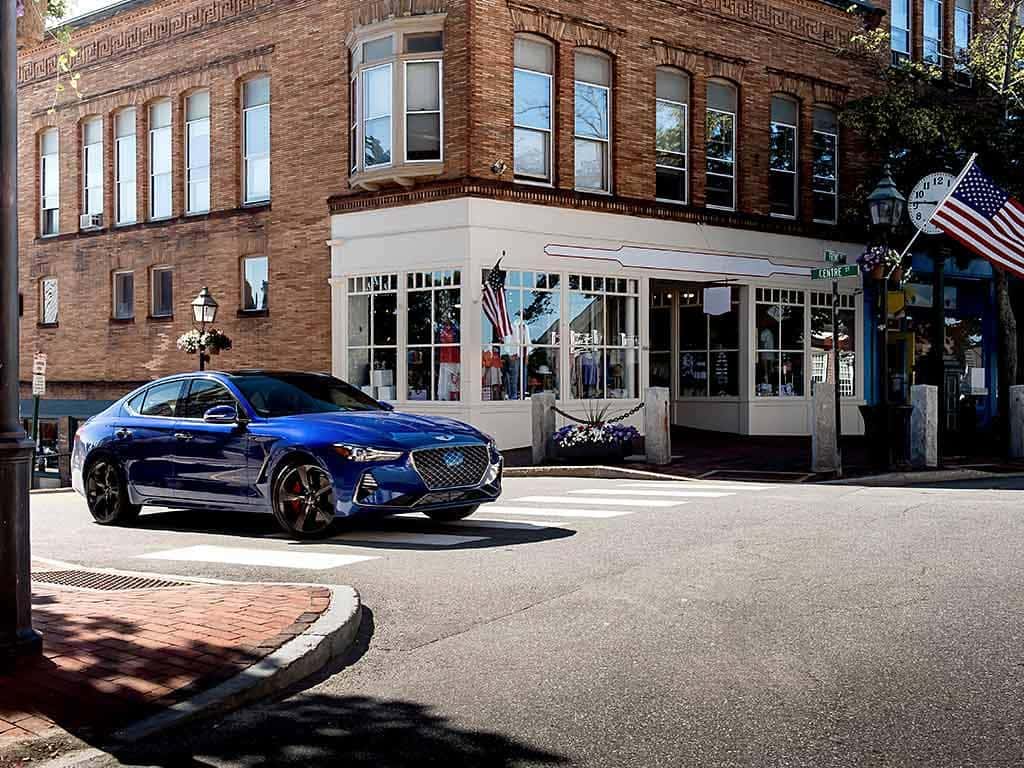 If you're on the fence about a car lease in San Diego, CA or buying your next vehicle, we can help with that decision at our Genesis finance center. When you're ready to head home in a Genesis sedan that meets all of your buying criteria, stop by Genesis of Kearny Mesa to move forward with the right financing route for you. The seasoned financing experts at our California Genesis dealership look forward to assisting you.
When You Should Lease
Are you wondering if a car lease in San Diego is the best decision for you? There are several reasons why leasing from your local Genesis dealer near Escondido could be the most appealing choice. If you don't drive particularly far and often, a lease could suit your driving needs. Car leases usually come with low-mileage restrictions that wouldn't be difficult to work with if you don't have a demanding driving schedule. Leasing a vehicle from our Genesis dealership also comes with the opportunity to save up front and monthly. You will also be responsible only for the depreciation of the vehicle during your lease term rather than being responsible for the entire depreciation cost – which is a responsibility you take on when buying a new vehicle. Finally, if you get that new-car itch every few years, leasing allows you to swiftly transition from one lease to another in a quick and hassle-free way.
Reasons to lease at a glance:
Lower monthly payments
Quick transition and acquisition process
Avoid new-car depreciation that comes with buying new
Reasons to buy at a glance:
Equity-building opportunity
Ability to customize your vehicle
Freedom to drive as much as you please
When You Should Buy
There are numerous reasons why buying could be the better choice for you. If you're looking for an equity-building opportunity, buying is the superior option. As you build equity, you also benefit from the pride that comes with ownership. This can be expressed through your choice to personalize your vehicle with parts upgrades and accessories. This kind of personalization isn't allowed when leasing. Another freedom you have as a buyer is a lack of any mileage restrictions. That means you can drive as frequently and as far as you need to. Even if you don't have a heavy driving routine, you may prefer buying over leasing because of the flexibility of ownership. Buying, while more expensive upfront, can also be more economical in the long run.
Financing a Genesis Vehicle at Our Dealership
Leasing and buying both come with benefits. We'll help you weigh the pros and cons and arrive at the best financing decision for you at our Genesis dealership in San Diego.