Buying Your First Genesis Car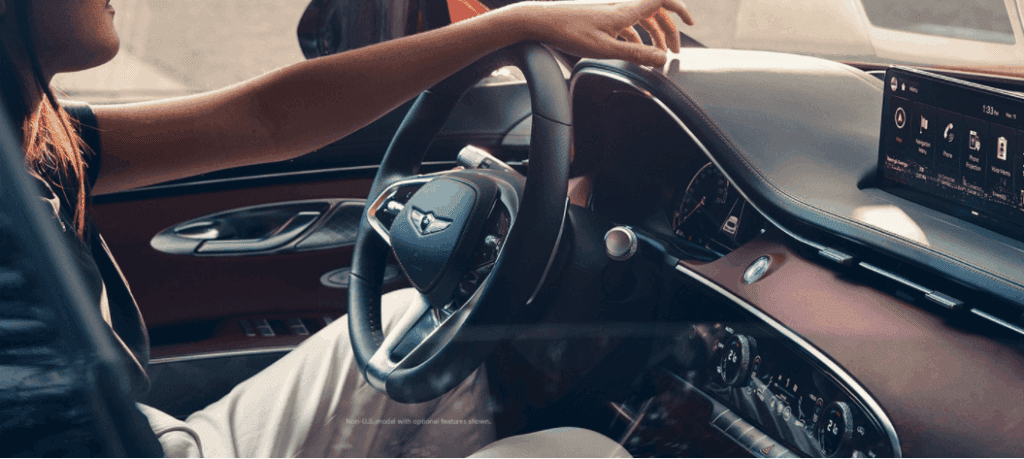 Are you planning to buy a Genesis car for the first time? While you're probably very excited about the prospect of driving home in a great vehicle, there are some key questions to answer in order to make sure you get just the right car.
New or Used?
When shopping for a car, coming up with a budget early on is essential. You have to know how much you can comfortably afford so you don't overextend yourself.
If you have the means, buying a new car could be a great choice. Otherwise, you won't have trouble finding a quality pre-owned or Genesis Certified model.
Sedan or SUV?
Now you'll want to consider which body style to choose, as Genesis offers fantastic sedans and SUVs. You could go with the Genesis G70, which has excellent handling and is a joy to drive. If you're looking for something bigger, you should consider the Genesis GV80, with an optional third row of seating capable of accommodating up to seven people.
What About Extra Features?
Once you have the specific car picked out, you can focus on any things you may want to add. While even base Genesis vehicles are loaded with features, the upper trims include additional amenities, like leather upholstery, wireless device charging, and parking sensors. You'll also have the opportunity to build a vehicle from scratch, so it comes with any customizations you desire.
Will You Finance?
Now that you know exactly what you want, it's time to move on to the financial aspect. Even if you have the entire amount available to buy the car outright, financing the purchase could make more sense, as this helps you preserve liquidity. Alternately, you may decide that a Genesis lease makes the most sense for your needs.
Our finance professionals will guide you to the best choice. Once you've supplied your initial payment, you'll be well on your way to a vehicle you'll enjoy for years to come.
If you're ready to buy, Genesis of Kearny Mesa will give you a great experience. Check out our online inventory and then visit us to see these vehicles in person. Also, be sure to take a look at our current Genesis special offers.