EV Charging Station FAQ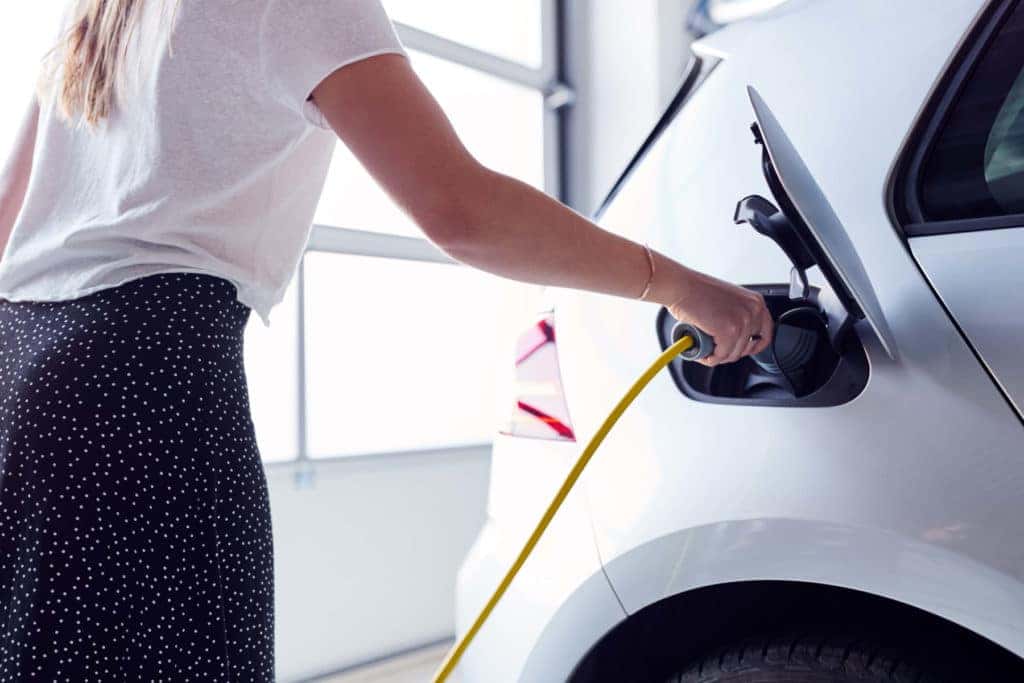 If you're thinking about buying your first electric vehicle, one of the most important things to understand ahead of time concerns charging. You probably already know that you'll need to keep your car's battery juiced up, but you may not know what this entails. This guide goes over some essential EV charging station information.
Can I Install a Charging Station at My Home?
The first thing to know about charging stations is that there are three types, denoted by levels.
A Level 1 charger is a standard 120V outlet, which adds about three miles of driving range per hour to your Electrified Genesis GV70.
A Level 2 charger uses 240V alternating current run through an inverter; this needs to be professionally installed, but it adds about 25 miles of range per hour to your Genesis SUV.
A Level 3 charger uses direct current for faster charge times, taking the Electrified Genesis GV70 from 10 percent to 80 percent charge in about 20 minutes.
Can I Install a Fast Charger at Home?
Unfortunately, no. The amount of electricity is more than a home's electrical system can handle.
How Do Public Stations Work?
It couldn't be easier to charge your vehicle at a public station. All you have to do is find a charger not in use, open your car's charging port, and plug in the cord.
Are Public Charging Stations Free?
Public charging stations generally charge by the kilowatt-hour (kWh), which is the amount of energy transferred to the battery. Costs typically range between 40 and 60 cents per kWh. The good news is that purchasing a new Genesis EV comes with three years' worth of 30-minute charging sessions at Electrify America public charging stations, subject to terms and conditions your Genesis dealer will disclose.
Where Can I Find Public Charging Stations?
If you're a current Genesis vehicle owner, you already have the necessary tools. If you're not, you'll have them soon enough.
There are more EV charging stations than you may realize. Locating them is as simple as opening the Genesis Intelligent Assistant app, which can send the location of the nearest public charging station directly to your phone, help with power management, and much more.
If you have any other questions about EV charging stations, contact Genesis of Kearny Mesa. We can also let you know when to expect upcoming new Genesis models like the all-electric Genesis GV60 in our showroom.