Find the Right Genesis Sedan for You at Our San Diego Car Dealer
In the current car marketplace, thousands of buying options mean thousands of decisions to make. Finding the perfect car is even more difficult thanks to the diverse styles and specs that come with every make and model. Even so, if your ideal car prioritizes stability and capacity, a Genesis car may be for you.
The Sedan
In its most basic form, a sedan is a 4-door passenger car. Its trunk is separated by the back seat and a shelf below the rear window.
Sedans have a smaller frame, which reduces its weight and minimizes its fuel consumption. For a more personalized experience, there are multiple types of sedans.
Sedan Sizes
As a general rule, sedans typically come in compact, midsize, and full-size styles, with luxury options mingling in those sets. Compact sedans are the smallest, meaning they are the lightest weight with the smallest dimensions.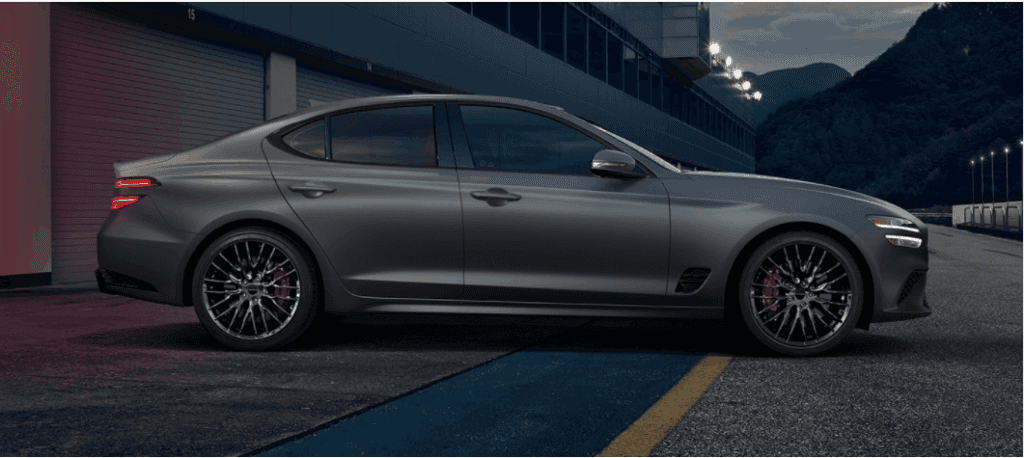 For example, Genesis of Kearny Mesa's Genesis G70 has 3516 lbs. of base curb weight with a five-person seating capacity. It's size allows for a great fuel economy ratio while fitting radar and sonar sensors to mix safety with style. The new Genesis sedans also have great entertainment options like Apple CarPlay™ and Android Auto™.
Midsize sedans are a great middle option for space and money. Our Genesis dealer near you offers the Genesis G80, an AWD sedan with wireless device connectivity. With greater size comes greater options, like your choice between a 4.5-liter turbocharged 4-cylinder or a 3.5-liter twin-turbo V6 engine.
Midsized sedans allow more space for the family, along with a nicely sized trunk and better fuel economy than the usual SUV. This sedan size also offers luxury versions as well as hybrid options.
Large sedans offer even more space than before. The Genesis G90 has great room for plenty of passengers, and Lane Keeping Assist program lets you cruise in comfort. Its large wheelbase provides smooth riding for any of your passengers.
Other Factors in Sedan-Buying
For the passenger-focused sedan, size is a prominent factor a buying decision. But size isn't not the only thing that matters; money plays a factor in purchases.
A larger sedan means heavier weight, so expect the fuel economy to be tricky. Also consider the safety measures in each model, as well as if a new or used car is better for you.
Regardless, Genesis of Kearny Mesa has a great selection of sedans for you to choose from. Stop by today!