Genesis Performance Car Shopping Guide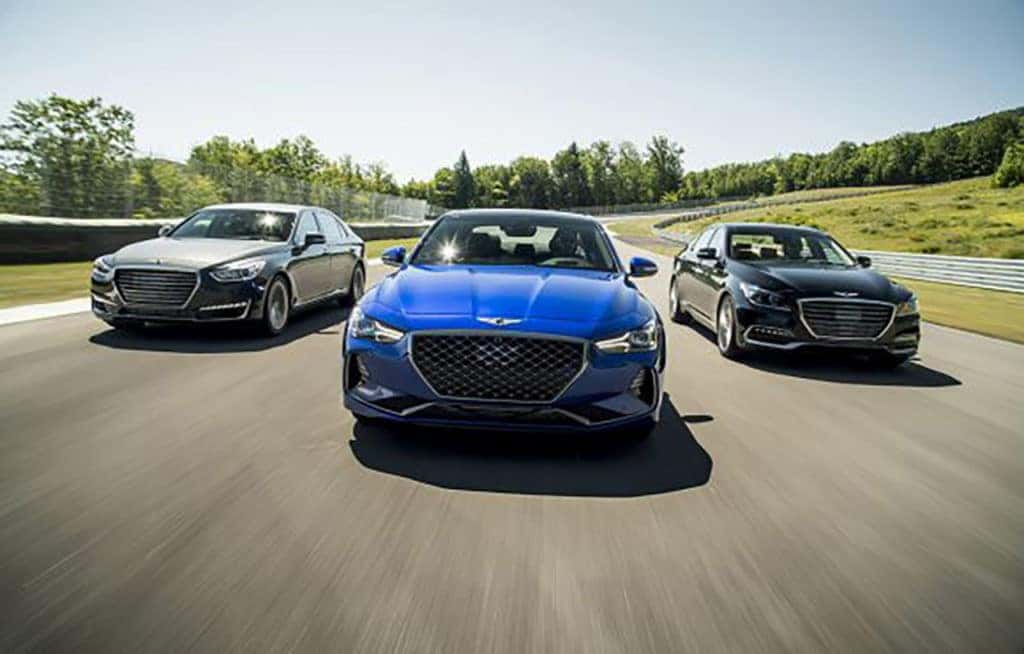 There's nothing like the feeling of luxury you get when you're behind the wheel of a Genesis vehicle. Along with their stunning looks and top-of-the-line technology, these models come with unmatched power. We'll take you through our top three Genesis vehicles that offer some of the best specs including horsepower, torque, and Genesis 0-60 performance.
Genesis G70
The Genesis G70 is the best place to start. This vehicle comes with multiple engine options including a twin-turbocharged 3.3-liter V6 engine that can deliver up to 365 horsepower and 376 lb-ft of torque.
The car packs a punch with the 0-60 speed time as low as 4.3 seconds. The size of this sedan also makes it perfect for everyday commutes and reasonable road trips. This is the Genesis for you if you're looking for a luxurious spin on your standard car.
Genesis G80
If you're looking for a slightly bigger and sportier ride, then the Genesis G80 is the car for you. The Sport model of this stylish sedan also has a twin-turbocharged V6 engine that gives it an impressive 375 horsepower and 391 lb-ft of torque.
Plus, it only takes 4.7 seconds to reach 60 miles per hour from a standstill. The infotainment system and interior technology really put this car in a class of its own and make it perfect for exploring and adventures.
Genesis G90
Go for the Genesis G90 if you're wanting a truly superior luxury vehicle. This full-size sedan can deliver up to 420 horsepower and 383 lb-ft of torque and goes from 0-60 in about five seconds.
The unique embellishments on the outside will make it unmistakable to everyone else on the road, and the carefully crafted design gives it unbelievably smooth handling. And you can feel rest assured that you'll be protected on the road since this vehicle meets some of the highest safety standards in the industry. It comes equipped with standard driver-assist technology that helps with everything from changing lanes to preventing minor collisions.
Visit us at Genesis of Kearny Mesa if you have any further questions about any of these Genesis models. We can even set you up with test drives so that you can truly experience all these features coming together. We're eager to watch you drive off our lot in the car of your dreams!