Save Big With Vehicle Trade-Ins in San Diego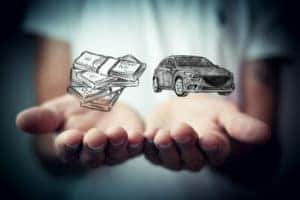 Why should you consider a vehicle trade-in at Genesis of Kearny Mesa in San Diego? In addition to many other great benefits, trading in a vehicle can help you to save money in a few important ways. It's easy to get started on the trade-in process right here on our website.
Three Ways You Can Save by Trading In Your Vehicle
The process for trading in a vehicle is simple and easy. It can save you both time and money, so you can focus on planning the next great trip with the people you love. Here are the top three ways trading in is great for savings:
Your Down Payment Will Be Lower: The more money you put on a down payment, the more savings you'll enjoy over time. When you trade in a vehicle, it can reduce or even completely eliminate the need for a down payment, thanks to the value of the trade in.
Your Sales Taxes Will Be Less: The sales tax you'll pay on your new Genesis will only be calculated based on the difference between the new vehicle and the trade-in, not the overall costs. This can save you a lot the day you bring your vehicle home.
You Won't Need to Finish Your Current Loan: You can trade-in your vehicle even if you still owe money on it. The dealership will assume the costs of the loan, so you won't have to spend extra time and money on the paying-off process.
The new vehicle financing process doesn't have to be overwhelming—and at Genesis of Kearny Mesa, it's not. Visit our San Diego dealership for everything you need to begin the trade-in and financing process today.